RIPPLE PRICE & CALCULATOR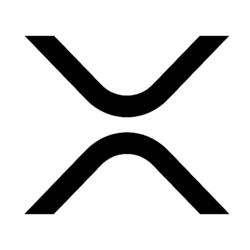 XRP (XRP)
Price
XRP MARKET

XRP (XRP)
Rank: 3
Price Analysis
Ripple is a real-time gross settlement system, which is referred to as Ripple Transaction Protocol (RTXP) or Ripple protocol. It is one of the top 10 cryptocurrencies by market capitalization.
Over the last few weeks, XRP is trading mostly with bearish influence, and the price failed to trade above $0.2275 during the coronavirus induced sell-off in March. However, the decent of the trade volume in all the major cryptocurrency exchanges is a big concern for XRP. The reduced daily volume demonstrates a lack of interest from the retail investors.
Ripple foundation has also attracted intense scrutiny due to the downfall of the cryptocurrency for more than two years. While XRP is bearish from the macro perspective, it could bounce on lower timeframes as it trades above $0.20 level of support. The key is to establish a level of support above $0.20, but another important thing is XRP to take out the 200-day moving average, which is coming in at $0.2155, which is not being broken since February.